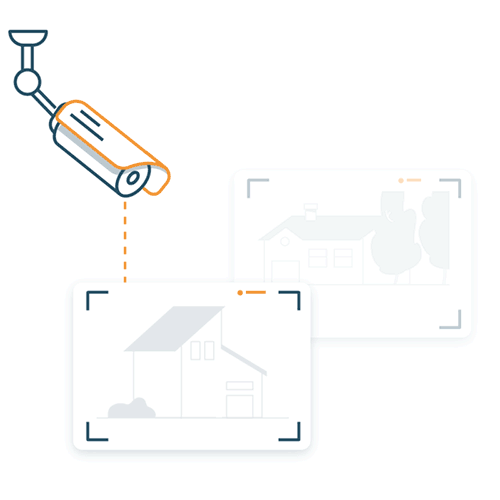 In order to provide this guarantee to our customers, we work with the patented  Secury360 concept.
We connect your camera surveillance system to Secury360 for proactive outdoor detection. Moving branches, animals or just a spider in front of the lens? No problem! The Secury360 box is fitted with revolutionary Artificial Intelligence that analyses all of the video footage and systematically filters out false detection.
It's a simple principle. When you activate Secury360 through your app or your intruder alarm, we detect every person who enters the protected zone. If there's an intruder, we activate the sirens (and/or control an audio system) and notifications are sent to the control room.
This adds an extra layer of protection to your car park or business premises. It also makes it quicker to detect intruders, for instance, and to avoid damage caused to your buildings by a break-in